KITCHEN EXHAUST MAINTENANCE FOR RESTAURANTS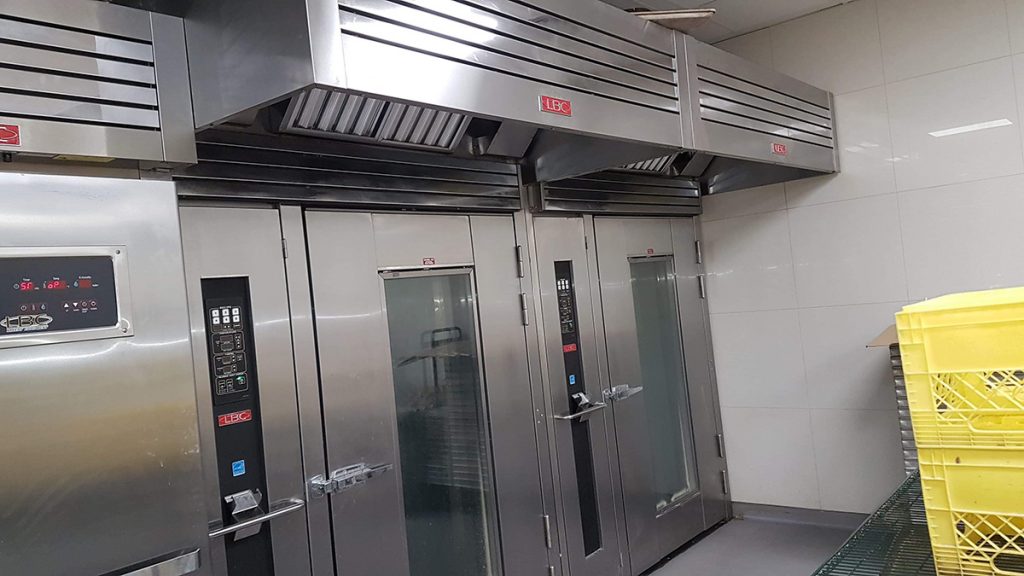 Restaurant Owners deserve a washing company that delivers a personal unique service. By using state of the Art equipment, the best techniques, and workmanship integrity, our Hood foaming/Duct spinner will breathe new life into your Kitchen Exhaust System. 
Whether you want to schedule a single inspection, cleaning or you want recurring services: We are ready to discuss your needs.
We take pride in our detail work, and we're sure you'll be pleased with the results. We strongly believe in an exceptional work ethic and professionalism and we thrive on the quality of our work. We are WCB compliant and fully insured. Under the NFPA 96 legislation, we are a fully certified company. We would be pleased to give you a free inspection estimate.
Commercial kitchen exhaust cleaning is a demanding job that requires tools that can fight back against the grease and carbon build-ups.
Foaming helps you clean smarter, faster and more efficiently. By applying the chemicals under a hot foaming process, it both penetrates the grease deeper and reaches places that couldn't be reached before, such as in joint corners and welding seems. By doing so we remove even more grease 'fuel', which further reduces the chance of smoke and fire.
Once the scraping is done in the duct and the chemicals have been applied, we will remove and wash down the small amount of remaining grease 'fuel'. To do this, we use a duct spinner attachment on a pressure washing hose. The duct spinner has two pressure washing tips that spin at a high rate of speed in a circle. This will be slowly dropped down into the duct from the roof, washing out the remaining nooks and crannies.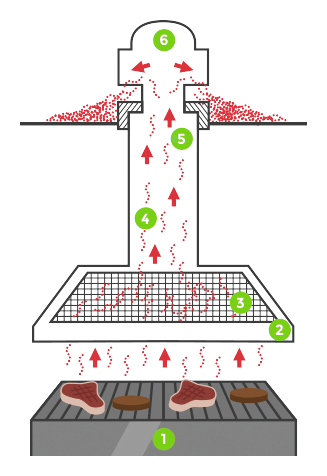 Going beyond just cleaning what's necessary, we breathe new life into your kitchen exhaust system with our safe, ethical, and effective process.
RESULT: FOUR MAJOR PROBLEMS
The result can be as obvious as fire damage and hood deterioration, or as concealed as nasty grease odors.
Fire is your worst nightmare.
It's dangerous, life threatening, and very, very expensive.
The smell of rancid grease repels customers and attracts health and fire department inspectors.
Grease build-ups cause fan malfunctions and motor burn outs, which are very expensive to replace.
Equals roof replacement … a costly, time consuming result. We use 'Grease Away', a biodegradable grease emulsifier to neutralize, break down and dissolve the remnants of fat based greases and oils left on restaurant roof tops from ventilation discharge.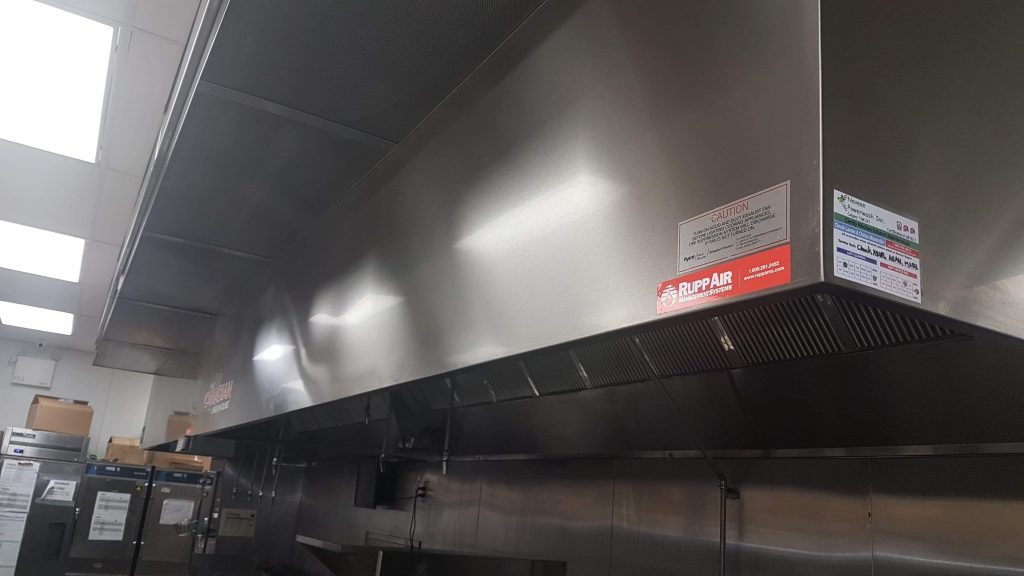 THE SOLUTION: COMPLETE EXHAUST SYSTEM DEGREASING
Naveen Powerwash Inc. has the one of the best cleaning system in the industry, combined the top notch cleaning techniques (Hood Foaming and Duck Spinner) with state of the art equipment and chemicals. Naveen Powerwash Inc. holds a reputation of leaving your exhaust system and kitchen left clean and in good working order. One of Calgary's Preferred Services
THIS IS WHAT NAVEEN POWERWASH INC. WILL DO FOR YOU
Kitchen equipment and outlets waterproofed & shut off.
Exhaust fan, fly wheel, and fan grease trap cleaned
Exhaust duct cleaning from the roof down to the hood
Roof Cleaning and kitchen grease removal
Hood, plenum (behind filters), filters, and grease traps cleaned
Kitchen exhaust degrease & restaurant hood cleaning / polishing
Detailed report of the hood cleaning with before and after pictures
Hood Stickers with certification number and date of inspection for Fire Marshal & Health Department.
Here is the deal, If the exhaust system/duct work has been neglected and not properly cleaned the suppression system will not put out the fire in the duct work! This is a nightmare. One minute the facility has a small equipment malfunction and the next minute the building is on fire. The facility will most likely be destroyed. At least this is not common, right? Wrong. Every year there are billions of dollars in damage from restaurant fires due to neglected exhaust systems!
Take into consideration the catastrophic events that could happen. And now that you have a little inside knowledge in the field, make sure you set some time aside and call Naveen Powerwash Inc. to inspect your system. 5 minutes could save your restaurant!!